We are innovators serving innovators
We believe a wide range of backgrounds, experiences, and perspectives foster innovation and allow us to be highly creative. Our growing team is made up of energetic, creative people who thrive on new challenges.
BENEFITS
CIC is committed to providing benefits and perks that cultivate the well-being of every employee.
100% paid health, dental, disability and life insurance for full-time employees (may vary depending on country and regional employment laws)
Retirement offerings for both part-time and full-time employees (may vary depending on any national pension programs)
Starting salaries and compensation curves set to each role, guaranteeing equal pay for equal work. Find tailored compensation information in our job postings!
Transparency around expected earning potential with a ten-year compensation curve
Paid parental leave upon the birth or adoption of a child (for sites without a statutory leave)
Annual holidays tailored to each city/country, with the option to work holidays to earn back floating holidays
Paid sick leave for all staff
Paid time off and bereavement leave for full-time employees
Options for extended leave
Flexible work environment and schedules (depending on job requirements)
Many opportunities to advance and mobilize your career in traditional and non-traditional ways and competitive raises based on annual peer-informed job performance reviews
Generously stocked kitchens with a range of high quality breakfast items and afternoon pick-me-ups to suit a variety of tastes and dietary considerations, including coffee, cereal, fresh fruit & vegetables, gluten-free snacks, and dairy and non-dairy milks
Accessible spaces including snacks available in lower cabinets and drawers or button-open doors
Access to a gender neutral restroom(s) and/or gender inclusive restroom signage
Accessible private showers
Secure bike parking
Inclusive signage that is image-based and/or bilingual
Fun spaces such as game rooms, makerspaces, recording studios, and lounges
Discounts on anything from gyms and restaurants to entertainment and hotel stays
Onsite and virtual yoga, meditation, lunch and learn sessions, and other wellness-focused gatherings
Fitness challenges
Seminars on wellness topics such as personal finances and ergonomics
Private, reservable nursing rooms
Access to dozens of onsite and virtual events per month
Opportunities with community-focused partner organizations
Opportunities to get involved in inclusive and innovative initiatives
Opportunity to develop and hone skills within an epicenter of the innovation community at a growing global company
Formal and informal learning and development opportunities
Regular check-ins with your manager
Organizational transparency driving enhanced understanding of our business and CIC's financial viability
Employee groups focused on the arts; community events; diversity, equity, inclusion, and belonging (led by global DEIB Advisory Committee); staff programming; student mentorship; sustainability; and volunteerism
Disclaimer: Benefits vary by location.
Open Positions
Meet the team
Hear from some of our team members from around the globe.
Jesse Bessinger
Community / Operations
How does working at CIC differ from other jobs you've had?
I've never had another job where I could be writing emails, teaching someone how to use an Aeropress, clipping back weeds, chatting about laying cables for an offshore wind project, and installing a TV all in the same hour of the afternoon!
When you're not working at CIC what do you do for fun?
I love a good beach walk and a good cup of coffee! I'll also never turn down the opportunity to go dancing or jam out to some live music.
What is the best part of your work day that can only happen at a CIC location?
The morning coffee rush in the kitchen is one of my favorite times of the day. It's a chance to say hello to everyone, both clients and folks on my team, get the vibe of what the day might be like (Is it quiet? Is it hectic? Are people stopping to chat with me about their weekends or asking for help with the printer?), and co-caffeinate for the day with the whole community!
What have you learned about yourself since working at CIC?
I've learned that I'm capable of more than I knew, and sometimes more than what is expected of me. I've also learned that I'm super into power tools and have a knack for drilling self-tapping screws into wall studs at tricky angles!
What are some of the unique skills you feel you have developed since working at CIC?
I've definitely become a much handier person, and have installed both my own TV at home and more than one set of shelving for my grandparents. I have also been grateful to re-learn the skill of comfortably connecting with other people, which is very precious after a few years of pandemic isolation!
Brooke Walis
Relationship Management and Sales
What do you love about your current role?
I am fortunate to be able to support CIC's relationship management teams, and the clients they serve, globally across all of our locations. I love being able to work on projects that I know are going to make my team members' jobs easier and more efficient, and ultimately provide an even better experience for our clients. I love learning how our teams work across the US, Europe and Asia, and how each region can help inspire the others.
What excites you most about CIC?
Your career path, no matter how non-traditional or jagged, will not only be welcome at CIC, it will become a highlighted strength of yours.
What's the most interesting conversation you've ever had with a CIC client?
On the same day, I learned about nutraceuticals that are helping patients with Alzheimers, and then with another client discussed their geospatial data capabilities that are monitoring migration patterns between Venezuela and Colombia. Every client is different, every conversation is different.
How does working at CIC differ from other jobs you've had?
Everyone's voice carries more weight at CIC, regardless of title. Your input is truly valued, listened to, and has the ability to make change.
I can actually see the results of our work in the cities where CIC is located. Jobs are being created faster, connections are made easier, barriers are broken down and access is enabled because of the work that we're doing.
What do you like to do in your free time?
When I'm not at CIC, I'm trying my best to travel the world. You can often find me working out of one of our global CIC locations, or participating in cross-cultural learning experiences throughout the world, and sometimes in my own backyard of Miami.
Can you tell us about your team and how you work together?
My team has become my family. We have gone through some amazing personal and professional challenges together and became stronger for it. I can no longer imagine working without such a dedicated, connected team.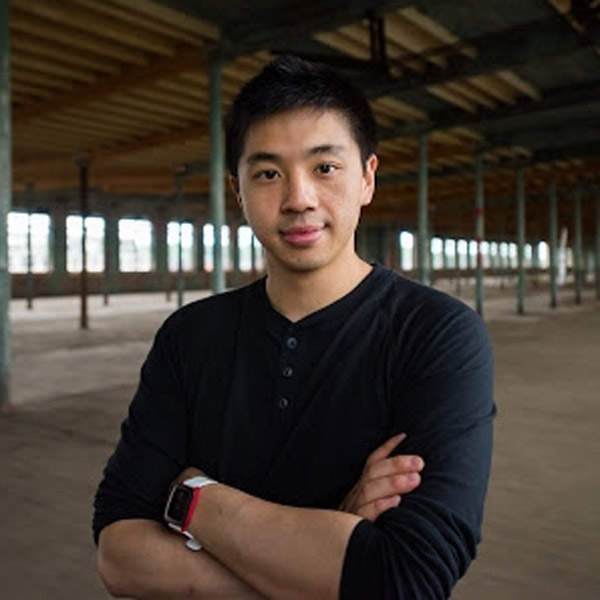 Alex Cheung
Venture Café
As part of a Community Team, what do you do? What does your work day look like?
I love that I do a little bit of a lot of things: sales tours, help members plan events, connect companies and great minds. I've helped some of our clients make their first sales and saw them from inception to acquisition. It has been incredibly rewarding.
How would you describe your management style?
I would say that I manage by empowering my team. Having started here as a part-time employee and working my way up, I have taken different management styles and techniques from my various managers. I promote an environment that thrives on taking initiative with autonomy, but I am also available for my team to guide them through any problem or question.
Can you tell us about your team and how you work together?
Our team is committed and compassionate. We strive to provide the best service for our members, but we don't forget to have fun.
What unique skills have you developed over time in your role and at this company?
how to patch a wall
install printer drivers on a computer in any language
break down a cardboard box
plan and run events for over a hundred people
come up with creative solutions to any problem
What opportunities do you think this role prepares you for in the future?
Management experience and working closely on a small team has helped develop as a leader. I know that my people skills can translate to any career—being able to read people and understand how to help them has been a great skill to use anywhere.
What is your professional/academic background and how did you end up in your current role?
I studied Science, Technology, and Society at Vassar College. I also minored in Economics, so my interests were quite diverse. What I loved most about my small, liberal arts education was that there was tight-knit community with fresh faces all the time. I visited Venture Cafe when I was interning for a startup, and I remember being very impressed with the amenities and community here. I went home with a whole mango, and I thought to apply to "that mango place" when I was looking into careers. I found a great community here, and I have been passionate about helping it grow and develop.
How do you see CIC as having profound impact on the world?
I've seen companies and individuals working on issues in all sectors and geographical areas in the world. We are building a community that helps them solve these problems, whether it is by providing the necessary caffeine in the morning, or by connecting someone to their next big opportunity. I heard about a company that was working here on a revolutionary biotech solution, and after being recommended to join MassChallenge by another community member, the company was awarded the largest funding prize from MassChallenge.
What excites you most about CIC?
The people! The staff and clients here are the people that I hang out with on the weekends and in my free time. I think it says a lot that the community is built of genuine and passionate people.
Dominika Duda
Venture Café
Tell us about yourself in one sentence.
I'm hyperactive social monster with zest for life and I truly have no limits when it comes to things that I might find interesting.
Tell us about a fulfilling or exciting special project that you worked on this year.
In Rotterdam we created a sustainability team where staff with "green hearts" find challenges and try to troubleshoot operational problems with eco-friendly solutions in mind. I'm happy to be part of that team, and even though it's a struggle to combine it with daily operations, it is very fulfilling.
How does working at CIC differ from other jobs you've had?
First of all, every person among CIC is a unique champ. Second, I've never worked at such a well organized company that dealt with so many operations. Third, what a fun place to work at! The amount of jokes, bursts of laughter and casual silliness is enormous, I love it.
What unique skills have you developed in your role at CIC?
I believe that I've mastered the mythical skills of multitasking, patience, and prioritizing. When a lot happens you need to work your way through, have an honest smile, and be able to lean on people that you work with.
What's the most interesting conversation you've ever had with a CIC client?
The most inspiring conversation was with a client that had similar experience as I did in finding a workplace that would empower him to change the world. He wanted to be an inspiring teacher, yet the reality and school setting didn't allow him to pursue his passion, and he has become an entrepreneur teaching kids robotics.
What's the weirdest job you've ever had?
A weird example is translating offshore safety courses where we would simulate evacuation from a drowning helicopter in gigantic pool or climbing down a platform. So much fun!
What is your favorite hobby/what do you like to do in your free time?
I love to invite people to my place and cook for them. Additionally, I'm an amateur singer, and there is nothing more fun than to jam with my friends and create some ridiculous lyrics. When I'm not in a social mood I'd get a good book or find an interesting documentary and just hang out under a blanket.
What's your favorite snack in the CIC kitchen and why?
I'm a great fan of Haribo Apple Rings. They remind me of my childhood, when we could only eat those when my folks received a package from family in Germany. However, dried mango slices and coconut cubes are not far behind—so much flavor and so healthy!
Jen Jekel-Farrell
Community / Operations
Tell us a little bit about yourself.
I currently live in St. Louis in a 119 year old home with my family, and I spend my time rediscovering the world with my kiddo, reading, cooking, gardening, and listening to music/making up my own interpretive dances in my living room that my cat critiques (his reviews are devastating).
Can you tell us about your team and how you work together?
I am currently the Community & Site Operations Manager for two of our St. Louis locations, and I'm so proud of my teams and the work they do. They have amazing camaraderie, and are able to rock out the considerable work it takes to keep the site going and still have time for deep-dive discussions about early 00's pop stars. Keeping this place running is hard, but my team makes it look like a breeze!
What's something about you that may surprise people?
My first job was at age 12, as an Arrow Technician and Vending Machine Restocker in my family's archery range. I made $2.50 an hour plus snacks.
What's your favorite snack in the CIC kitchen?
Bridge mix. It's a one-sided love/hate relationship.
Sign up to receive emails on the latest openings at CIC.