Perspectives: stories, news, and ideas from our community
Location plays a crucial role in the success and growth of your organization. When it comes to choosing the ideal place for your life science or biotech company, Philadelphia emerges as a compelling choice for a myriad of reasons, including its status as an established life sciences hub, well-connected infrastructure, a talented workforce, and cost advantages. Read on to learn why Philadelphia is the perfect destination for your company and how CIC Labs + Innovation Campus Philadelphia can help pave the way for your growth.
The Innovators at CIC
Posted on
April 14, 2023
Updated on April 14, 2023
Voor Goed is an engine for social entrepreneurship focused on helping businesses make operational choices to benefit people and society. Choices big and small. Because as the foundation's director, Carolien van Wersch, argues, doing business responsibly can have a positive impact on solving the challenges facing our society today. "Social enterprise is something every business […]
Posted on
June 1, 2023
Updated on July 31, 2023
Posted on
December 5, 2022
Updated on July 27, 2023
Explore our latest Magazine
Innovators come to CIC to solve the world's most pressing issues. Discover their impact in our Spring 2023 issue.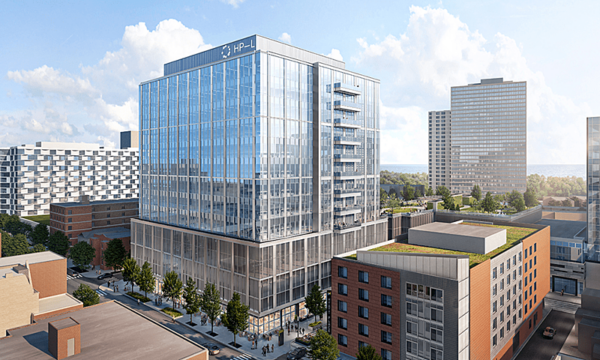 Posted on
June 21, 2023
Updated on July 27, 2023
Posted on
June 12, 2023
Updated on July 27, 2023
Posted on
August 8, 2023
Updated on August 8, 2023
Vice President Kamala Harris recently announced that CIC was selected for the Minority Business Development Agency (MBDA) Capital Readiness Program, the U.S. Commerce Department's largest investment in support of underserved entrepreneurs. Of the 43 awardees, CIC was the only Massachusetts entity selected by the Department of Commerce for this program. CIC, which builds and operates a global network of innovation campuses where startups, scale-ups and enterprises work, connect and grow, was honored during a ceremony at the White House on August 4, 2023.
Posted on
September 6, 2023
Updated on September 6, 2023
Posted on
September 11, 2023
Updated on September 11, 2023
Posted on
April 14, 2022
Updated on July 31, 2023