CIC St. louis
Welcome to CIC!
Join the dynamic economic engine of St. Louis. Offering flexible, professionally managed workspace and labs, your company can focus on growing and impacting the world instead of running an office. Surround yourself with the problem solvers of today and be the catalyst for change tomorrow at CIC St. Louis.
160 K
Rentable square footage
Customizable labs & workspaces with flexible terms
Amentities
We take care of the space so you can focus on your work
Our labs and offices are meticulously designed and appointed to provide an environment that helps foster success. As part of a vibrant community of like-minded professionals, you'll also get access to events that cultivate CIC's unique culture. All of these perks are at your fingertips with super-flexible membership terms.
Love the facilities, infrastructure, and support that you provide to create an amazing work environment.

CIC St. Louis member '23
events
Spark new connections and build relationships
Join the action at one of our campus events or host your own in CIC's dedicated event spaces. Foster new connections, cultivate new ideas, and open the door to new opportunities.
programs
Programs to foster new thinking
CIC provides programming and services to help entrepreneurs, companies, and communities grow through educational and networking opportunities—tailored to advance innovation across the globe.
Venture Café
Connect with fellow innovators through free events and programming at Venture Café. You never know what ideas might spark or who you'll meet at the weekly Thursday Gathering. Your next big idea or collaboration might be right around the corner.
Social Impact Cohort
This program brings together a select group of companies, for profit, non-profit and lab, making a difference in the St. Louis community. Companies accepted to the program will receive access to discounted space, quarterly networking events, a small cohort of fellows, and the rest of the benefits that come in the CIC community.
CIC recognized years ago that St. Louis has everything it takes to be a global competitor. We are thrilled to be driving inclusive economic growth for the city and supporting the incredible array of talent here.


John Land | General Manager, CIC St. Louis
PERSPECTIVES
Stay connected with everything CIC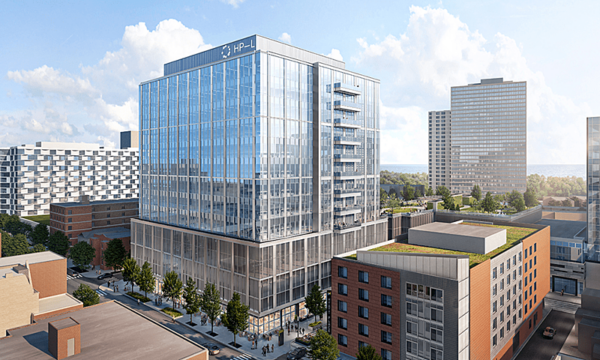 Posted on
June 21, 2023
Updated on July 27, 2023
This CIC Labs location will provide Chicago-area scientists the opportunity to join CIC's global network of scientists and innovators tackling some of the greatest challenges in the health and life sciences fields.
Posted on
June 1, 2023
Updated on July 27, 2023
Growing up as a queer kid in Alabama, I spent a great deal of my life hiding or purposely blending in, fearing for my own safety at times. After college, I began my career in the field of education and spent time teaching English abroad in Japan, becoming professionally socialized in an environment of humility and community-first mentality – values I have carried with me into all of my roles.  
Ready to join the CIC community in St. Louis?
Sign up for our newsletter
CIC St. Louis
4220 Duncan Ave., St. Louis, MO 63110 | Tel: +1 (314) 332-2027
4240 Duncan Ave., St. Louis, MO 63110 | Tel: +1 (314) 236-9010
20 S Sarah St., St. Louis, MO 63110 | Tel: +1 (314) 615-6300
4 minute walk from Cortex Station Metrolink | 3-5 minute drive from major highways | 20 minute drive from St. Louis Lambert International Airport