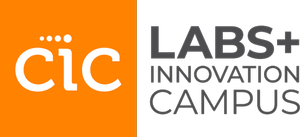 Philadelphia/Cambridge, MA — CIC Labs + Innovation Campus in Philadelphia announced today that it has signed a sponsorship agreement with Thermo Fisher Scientific. The agreement will further support CIC in meeting the region's demand for lab facilities with scientific leadership and state-of-the-art equipment. CIC's lab space in Philadelphia, which has just doubled to meet increasing local demand, is now the largest shared commercial lab hub in the world.
"More than 75 percent of our lab clients have been on a waitlist for larger space to grow into," said Michelle Ottey, PhD, managing director of CIC's Philadelphia campus. "Our expansion is filling that need and is opening up space for new scientists and life sciences companies who can reach out to us now. We're thrilled to give all our lab clients — existing and new — access to premium equipment and resources to advance their work."
Kim Baltier, vice president of Global Commercial Operations, biosciences at Thermo Fisher, said, "Our agreement with CIC in Philadelphia reflects our commitment to provide scientists with the tools they need to accelerate life sciences research."
As Founding Sponsor, Thermo Fisher's instruments, equipment, technology, and software are being implemented across 450 benches on four floors of lab space at CIC in Philadelphia. The agreement gives CIC access to Thermo Fisher's Life Sciences portfolio, as well as application support and instructors to share research best practices and workflows for developing new technologies.
"Here in CIC's shared lab space, we have easy access to cutting-edge, high-tech Thermo Fisher equipment that is pivotal to our work," said Shamim Naghdi, PhD, scientific director for ExpressCells, a lab client at CIC's Philadelphia campus. "It offers ease, efficiency, precision, and — most importantly for scientific work — reproducibility with experiments."
Kelly Sullivan, PhD, is director of lab operations for CIC in Philadelphia. She added, "Our sponsorship agreement with Thermo Fisher is a critical part of our expansion to meet the needs of high-growth, high-impact scientists. As a scientist myself, I know the importance of having the tools you need when you need them. Thermo Fisher's equipment, on-site reagents and consumables supply center, and in-person training on instrumentation helped us prevent disruption to the critical work of our existing lab clients, and will support their continued growth and scientific impact, as well as those who join us in the future."
Throughout the pandemic, the life sciences industry has been the strongest driver of Philadelphia's economy. CIC Labs + Innovation Campus is located in University City, a nationally recognized hub for advances in science, research, and medicine.*
CIC helped pioneer the first shared lab model in 2013 as a founding partner of LabCentral. Since its Philadelphia campus launched in 2018, its life sciences clients have raised more than $1.6 billion, added more than 240 new jobs, and secured more than 65 patents (as of August 2021). The new lab space will support companies as they scale and will open up benches for those at an early stage.
About CIC
CIC is a global leader in building and operating innovation campuses that support the growth of entrepreneurs and startups. Founded in 1999 with a single location in Kendall Square, the company now operates more than 1 million square feet of shared workspace, wet labs, and event space in the US, Europe, and Asia. Its collaborative work environments support thousands of individuals in the for-profit and nonprofit sectors who are focused on innovating solutions to local and global problems.
Guided by the belief that stronger innovation ecosystems help to propel economic development and social impact, CIC has cofounded several mission-aligned organizations including Venture Café, CIC's primary programming partner, and CIC Health, which has provided COVID-19 testing and vaccination services to millions of individuals, schools, and organizations. Learn more at cic.com.
Media Contacts
For National & Mass.
Riva Cheses
(857) 248-5138
rcheses@issuesgroup.com
For Philadelphia
Donna Katz
(215) 806-4594
donna@grimmandgrove.com
*The State of University City 2022 Report
Photo: Thermo Scientific CellInsight CX5 at CIC Labs + Innovation Campus in Philadelphia
Credit: Lewis Street Photography